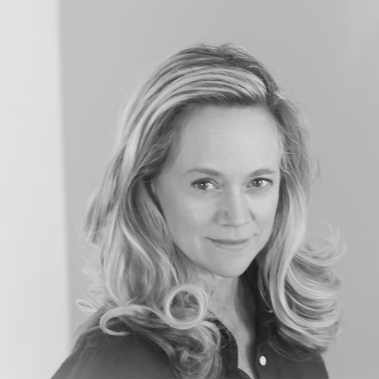 Nancy Dionne is a award winning documentary filmmaker, producer and photojournalist. Past projects include her own "All I See is the Future" and the "Future is Rotten", Transform Films, Inc. "Stranger/Sister" 2020, BreakThru Films "New Voices" segment for the 2018 Oscars, Lost Footage Films for The Wall Street Journal Magazine "Columnists" series, Hitman Productions ITVS series pilot "Should We Kid or Not?" and Director Dempsey Rice's "The Animated Mind of Oliver Sacks".
Her passion is to take a viewer "to a threshold" which is why producing stories that create new perspectives to the human spirit, music and the environment is her passion. Her third film in process about music is called "Conduction".

She is a Yahoo!Japan Creator artist and founded "Express Your Last Wishes: Leave in Love" which helps people clarify their intentions for loved ones.

photonancydionne at gmail.com

On a Threshold Films, LLC Rep: Marc Simon of Fox Rothschild LLP

CLIENTS

Aerosmith ~ Anusara ~ Beatrice Bowles ~ Blackbird Vineyards ~ Break Thru Films ~ Conscious Capitalism~ Dempsey Rice ~ Elan Magazine ~ Farallon Capitol ~ Green Grants ~ Green Yoga Association ~ Huey Johnson ~ International Documentary Association (IDA) ~ Jessica Wolfson ~ Jill Benioff ~ Juilliard School ~ Kicklabs ~ Landmark Education ~ Lenny Stein ~ Mastercard ~ Maxine Trump (no relation) ~ Mimi the Sardine ~ National Nurse Magazine ~ NPR's Faith Middleton ~ Paid, Inc. ~ Playdom ~ Playworks ~ Resource Renewal Institute ~ Sally Kempton ~ Smith Andersen North Gallery ~ Teresa Black, MD ~ Times Media Newsgroup ~ Wall Street Journal Magazine ~ Wanderlust Festivals ~ Wall Stree Journal ~ Lucinda Watson ~ Joan Wynn ~ Yoga Journal Magazine
TESTIMONIALS
"Best photos I've ever had taken of me for my website--and then a session with my whole close family--11 people! Nancy made both events creative and tactical delights. Unforgettable results!The eye of an artist and the heart of a healer and the brain of an organizational wizard, Nancy is gifted beyond belief! Truly!" B. Bowles
"I worked with Nancy and highly recommend her. She is creative, spontaneous, highly professional, yet relaxed and intuitive. I felt gotten right away with who I was. The end result was fantastic, very professional, yet candid. Most importantly the images felt true to who I am. It was most importantly an enjoyable experience; I was laughing most of the time. I will use Nancy again and continue to recommend her to people." J. Benioff
AWARDS
THE FUTURE IS ROTTEN SHORT DOC, Director

Multi-Potentiality Award Winner for Best Short Documentary NYWIFT online Film Festival in partnership with Roku and iWoman TV, NYC 2021
ALL I SEE IS THE FUTURE SHORT DOC, Director

Audience Award Winner for Best Short Documentary Montreal International Black Film Festival 2020

First Place Best Documentary New York Women In Film and Television Online Shorts Festival, in partnership with Go Indie TV and Roku TV 2020

Winner Best Documentary Canada Shorts Film Festival 2019
Special Jury Prize for Achievement in Social Impact and Activism. Crested Butte Film Festival, Colorado 2019.

Nominated "Best Documentary" Winter International Film Festival, New York City, 2019
HEALING THE HEALERS: DOMESTIC VIOLENCE SERIES, Associate Producer

2021 42nd Annual The Telly Awards: Bronze Winner Series Online

PHOTOJOURNALISM

8 News and 11 Editorial Feature Photo Awards, Society of Professional Journalists, 2001-2008